Invitaiton Day July 2019
The Winners
Many congratulations to Member Peter Orr and his playing partner David Peach, FA Cup Winner for Southampton FC vs Man Utd in 1976. Between them they racked up an impressive 48 points to claim visitors first prize. (2 groups scored 43 points and didn't make the top 6)

To bolster numbers Members were invited to play with other Members, and in spite of fierce competition Martin Paulley and Carlo Russell won on count-back with 47 points.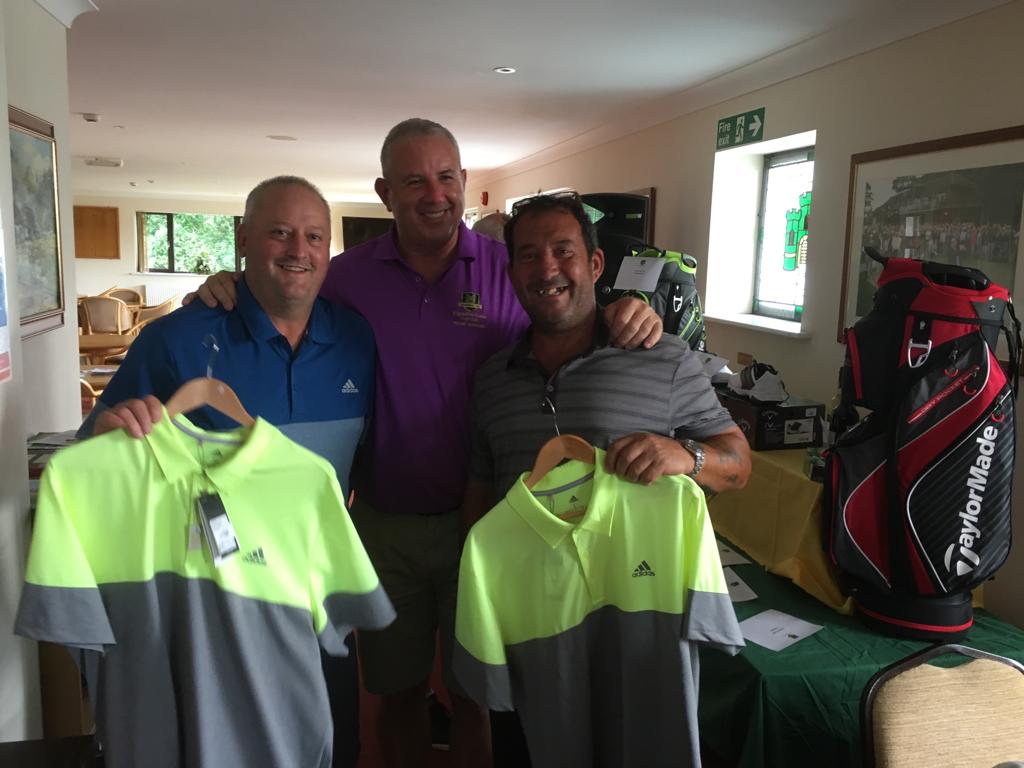 Everyone seemed to enjoy the day which was well attended. A special thanks must go to David Johnson, Joseph Kierney, Mike Allen, Rob Boulton and Keith Boulter for organising all aspects of the event.

Invitation Day July 2019
Prizes
| | | |
| --- | --- | --- |
| Nearest the Pin 9th Hole | 2 Cases Old Speckled Hen | Paul Gaskell |
| Nearest the pin in 2 on 18th Hole | 2 cases Old Golden Hen | Graham Fisher |
| | | |
| Home Winners | | |
| 3rd Place (45 points) | Bottle of wine and sleeve of balls | Paul Gaskell |
| | | Dave Jenkins |
| 2nd Place (47 points) | Bottle of Spirits | Roger Holden |
| | | Lee Howe |
| 1st Place (47 points) | ADIDAS shirts | Martin Paulley |
| | | Carlo Russell |
| | | |
| Visitors | | |
| 6th Place (43 points) | Bottle of WIne | John Wilkin |
| | | Tony Wilkin |
| 5th Place (44 points) | Bottle of Wine and sleeve of balls | Pete Langsmead |
| | | Jason Gill |
| 4th Place (44 points) | Bottle of Spirits | Tony Bailey |
| | | S. Fowler |
| 3rd Place (45 points) | 2 sleeves of balls and cap | Peter Parkes |
| | | M. Rookes |
| 2nd Place (45 points) | Golf shoes | Alan Vincent |
| | | Mike Allen |
| 1st Place (48 points) | Taylor Made Cart Bag | Peter Orr |
| | | D. Peach |
| | | |